Banner Image by Jerry Dodrill
KRCB Radio, April 2018
"Replanting Local Native Plants On Your Property"
Interview with Ecological Programs Manager, Brent Reed.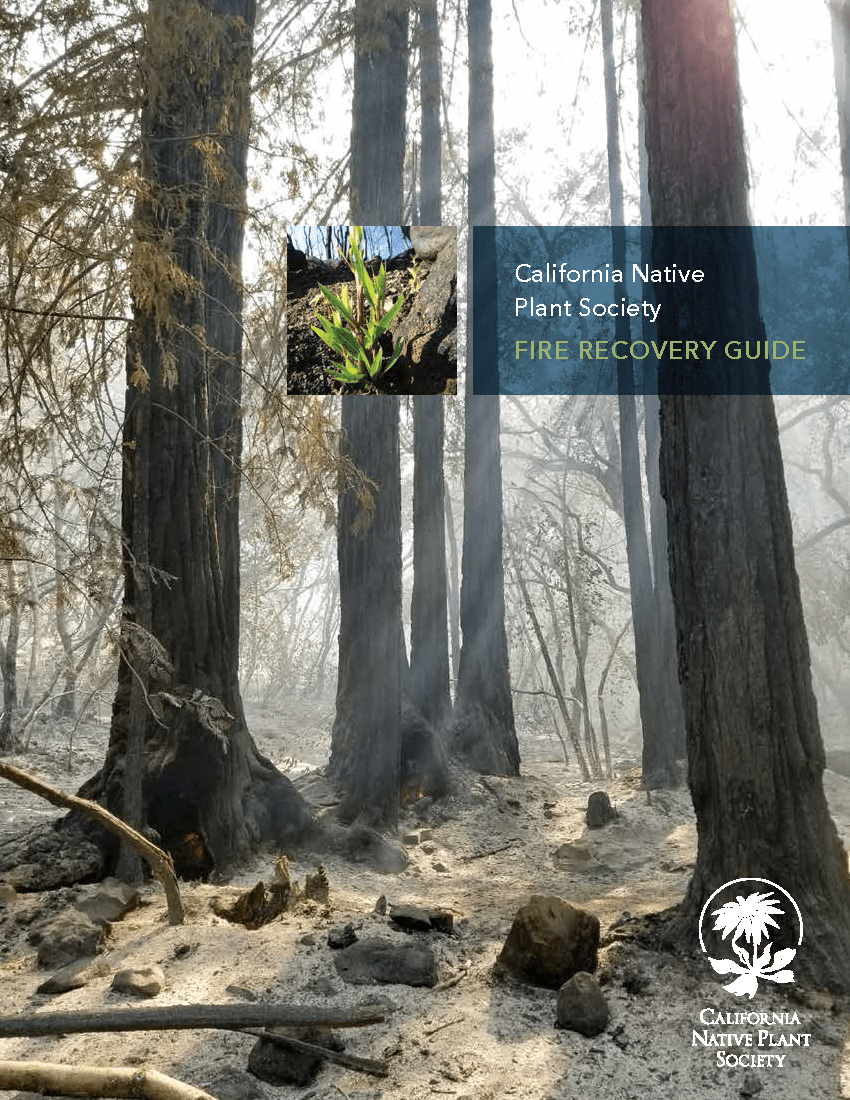 Which Oaks Will Survive?
A general guideline for determining if a damaged tree should be cut down or saved. Applies primarily to blue oak, interior live oak, and black oak. We suggest using this publication as a guidline only, and to have a professional inspect any trees on your property that you may suspect are damaged.
Oak Identification Guide
A one-page guide to common oaks in Sonoma County.
Land Management Resources for Post-Fire Recovery
---
News of the North Bay
Published on Mar 11, 2018

KRCB Radio, April 2018
"Replanting Local Native Plants On Your Property"
Interview with staff member Brent Reed about our Fire Recovery & Resilience Program.
Press Democrat, March 7, 2018
"Restoring the Oaks"
By Stephen Nett
Fire Recovery & Resilience
Replanting Local Native Plants On Your Property
The fires in October 2017 burned large parts of the upper Laguna de Santa Rosa and Sonoma Creek Watersheds altering both our human-made and natural environments.
The Laguna Foundation is working as part of a greater fire recovery collective effort alongside landowners, Sonoma County Agricultural Preservation and Open Space District, the California Native Plant Society, Milo Baker Chapter, and the Sonoma Resource Conservation District to develop a clearer understanding of the ecological impacts to the land and to help with replanting native species on fire impacted properties.
Our iconic oaks and other native plant species have evolved and adapted to Sonoma County's unique microclimates over many generations. Growing plants that are naturally adapted to each unique microclimate and area will help ensure that our beloved and ecologically rich landscapes will provide beauty and habitat richness for generations to come. For this reason, we have collected and cataloged more than 350 batches of acorns alone, to capture the genetic diversity and uniqueness of the county.
Acorns are currently available to local landowners who are ready to plant native oaks now. We are propagating a limited supply of oaks and other local native trees and shrubs that will ready to be planted in the Fall of 2018. For those who wish to participate, we will hold neighborhood events, to help demonstrate planting techniques and to answer any questions about growing native plants.
Please fill out our survey to see how the Laguna Foundation or one of our project partners can assist you with the recovery and long term resilience.
Recovery & Replanting Survey
You can also print out the survey

and mail it to:
Laguna Foundation
Attn: Replanting Project
900 Sanford Road
Santa Rosa, CA 95404
Questions? Please email us at acorn@lagunafoundation.org.
[ top ]