Banner Photo by Jerry Dodrill.
With your help, our goal of a restored and thriving Laguna for all to enjoy is an achievable vision.


Thank You to Our
2017 Business Sponsors!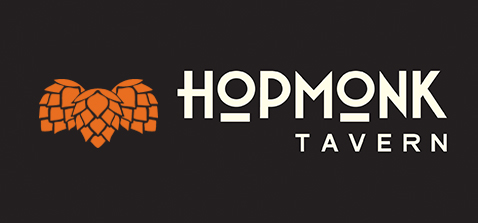 To find out more about our Business Sponsorship Program, please email: volunteer@lagunafoundation.org Thank you!
Volunteer
Get Involved

Volunteers are the heart and soul of our efforts to restore
and share the wonders of the Laguna. Thank you!
Student Internships
The Laguna Foundation offers a range of internship opportunities. Whether you are interested in working outdoors, the administrative side of environmental non-profits, education or science, our programs offer professional work experience that will help you find a career after graduation.More details.
Learning Laguna Docents
Trained Docents provide the Learning Laguna program to elementary school students both in the classroom and during field trips to the Laguna. The program serves over 1,300 students each year throughout the watershed. The training consists of ten classes. More details.

Laguna Guides
Trained Guides lead walks, activities and tours on Laguna trails and at the Laguna Environmental Center. Guides also host events at the Center, and help manage Great Blue Heron Hall during public education talks, classes and workshops. The training consists of eight classes. More details.

Laguna Stewards
Help care for the Laguna and restore critical wildlife habitat. Activities include sewing seeds, planting native plants and trees, weeding and removing old hardware from successful restoration projects. Little or no experience is needed! Laguna Stewardship Days are scheduled once a month on Saturdays from 9am -noon. More details.

Native Plant Gardeners
Help maintain and enhance the Laguna Environmental Center's "outdoor classroom." Activities include planting, weeding, pruning, and general site cleanup. Little or no experience is needed! Garden Volunteer Days are on the first Friday of the month from 9am-noon. More details.

Office Management Support
Volunteers are periodically needed to assist in the day-to-day running of the Laguna Foundation office: clerical tasks, data entry, addressing envelopes, organizing mailings, copying and assembling training binders, etc. More details.

Facilities Management Support
Help maintain and improve the infrastructure at the Laguna Environmental Center on historic Stone Farm. Volunteers assist in small to large projects, depending on skill set. Tasks may include carpentry, plumbing, electrical, and general building maintenance. More details.

Group Projects
Work together on a fun service project that makes a difference in your watershed. Our volunteer opportunities are great team-building experiences for corporate groups, community organizations, youth groups, and schools. More details.
Volunteers Needed To Direct Parking at Events
Support our fun and engaging public events by becoming a Parking Volunteer! Volunteers are needed on an ongoing basis to direct parking before or during events. In most cases, parking volunteers are welcome to attend the events for free. For more info, please email: volunteer@lagunafoundation.org.
[ top ]