What We Do
Our Mission

The Laguna de Santa Rosa Foundation works to restore and conserve the Laguna de Santa Rosa, and to inspire public appreciation for this Sonoma County Wetland of International Importance.

For 25 years, the Laguna Foundation has been the voice for Sonoma County's most spectacular land and water asset - The Laguna de Santa Rosa.
Working closely with our partners and collaborators on conservation, restoration and education programs, we focus our efforts to:
Collaborate with landowners, government agencies, businesses and the agricultural community to improve water quality and groundwater resources for all.

———

Protect threatened and endangered plants and animals by restoring habitat.

———

Attract ground-breaking scientific research to the Laguna watershed.

———

Bring together technical experts, land managers and policymakers to create effective climate adaptation strategies that preserve natural resources, biodiversity, and ecosystem services.
Remove invasive species including water primrose, pepperweed, Harding grass and pennyroyal.

———

Educate and inspire people of all ages to appreciate the Laguna through school programs, workshops, and volunteer opportunities.
What's New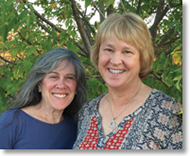 The Foundation has launched a $500,000 Laguna Challenge with a goal to raise $500,000 in donations by December 31st. So far generous donors from all over Sonoma County and beyond have contributed $250,000 leaving half to be raised by year-end.
Three visionary leaders representing the agricultural, environmental and business communities have combined efforts to help us reach the finish line. Julie Atwood, Raini Sugg and one Anonymous Donor have announced this challenge: If we can raise $150,000 by December 31st, they will donate the remaining $100,000.
Please invest in a healthy Laguna as you consider your year-end giving.
Click here for more information.
__ __ __ __ __ __ __ __ __ __ __
Don't miss the next Laguna Keepers Day on December 19!
Join us for another fun day of restoration! Click here for details.
__ __ __ __ __ __ __ __ __ __ __
Laguna Guides Training 2016
The Laguna Guides training program is a fun and engaging way to learn about the diverse habitats, flora, fauna and ecosystem services of the Laguna while making new friends!
The next 8-session training course will occur in
May-June 2016 with Wednesday evening classes and Saturday field trips
. Laguna Guides volunteer year-round, primarily on evenings and weekends.
Click here for details and application.
__ __ __ __ __ __ __ __ __ __ __
Looking for an Internship?
The Laguna Foundation offers a range of internship opportunities. Whether you are interested in working outdoors, the administrative side of environmental non-profits, education or science, our programs offer professional work experience that will help you find a career after graduation. Click here for more information.

Public Education
2015-2016 Schedule
Join us for fun indoor and outdoor learning adventures! New walks, talks & classes added often! See full schedule here. Coming soon: