Restoration & Conservation
Visit the New Vernal Pool Trail!
"A short but innovative trail, which features Bluetooth 'beacons' geared to blind and other visually impaired people, recently opened on the western edge of Santa Rosa at the historic Baum family farm. A collaboration between the Laguna de Santa Rosa Foundation and the Earle Baum Center, the .83-mile Vernal Pool Trail winds through an intact 17-acre vernal pool wetland complex at the Baum center and brings major recreational and other benefits to those with sight loss. It's designed to educate people about the importance of vernal pools, one of Sonoma County's most precious ecological resources, often home to the endangered Sebastopol meadowfoam flower (Limnanthes vinculins) and other rare native plants..."
Walk the Vernal Pool Trail

The Earle Baum Center's Vernal Pool Trail is designed to accommodate people with sight loss, but fully-sighted walkers are welcome to enjoy the trail and learn about vernal pools.
The EBC Vernal Pool Trail is located at the Earle Baum Center, 4539 Occidental Rd., Santa Rosa 95401; 707-523-3222; www.earlebaum.org
The trail is open Monday-Friday, 8 a.m.-3 p.m. Please sign in at the office for directions and trail information.
Visitors are asked to refrain from approaching working guide dogs on harness; instead, talk directly to the owner.
"Valuing the Vernal – New educational path teaches importance of seasonal pools that provide critical habitat"
By Suzie Rodriguez
The Press Democrat - November 18, 2018
---
Fire Recovery & Resilience Efforts
Our work continues as we help with replanting native species on fire impacted properties and collaborate with other organizations to develop a clearer understanding of the ecological impacts to the land. Click here for more information.
Community Education
Camp Tule Registration is Open!
We had so much fun with the inaugural year of Camp Tule in the summer of 2018 that we are already getting excited for 2019! The LEC's rich history, stunning viewscape, beautiful native plant gardens, and bountiful places to explore make it a magical site for fun, meeting new friends, and learning about our local environment.
Plan now to send your special 6-9 year old to one of the Monday-Friday, 9am-3pm sessions during the weeks of July 8-12, July 22-26 or August 5-9. Click here to register!
---
Orientation for Laguna Greeter Training
Thurs., Feb. 21, 6:00-7:30pm
Cold Process Soap Making from Start to Finish
Workshop with Kelly Smith
Sat., Feb. 23, 10am-12:30pm
Orientation for Learning Laguna Docent Training
Mon., March 4, 10:00-11:30am
Watercolor Painting for Beginners
Workshop with Donna DeLaBriandais
Sat., Mar. 9, 9:30am-3:00pm
Tule Berry-Gathering Basket
Workshop with Charlie Kennard
Sun., Mar. 17, 9:30am-3:30pm

Biology of the Laguna de Santa Rosa
Presentation by Denise Cadman
Tues., Mar. 26, 6:00-8:30pm

Around Your Watershed
Wings, Wine & Wetlands
Our annual benefit will be held on Sunday, June 9. Celebrate what's wild in the Laguna with a visit to our new native plant nursery, a hayride to one of our largest conservation sites, and spend time with one of the best conservation grazers – Picasso the Goat! We'll provide a feast of local foods, wine and brews - we hope you will join us for an afternoon of fun!
Purchase Tickets
General Information | Sponsor Information
---
We Are Excited to Welcome You!
Volunteers are the core of the Laguna Foundation's mission-driven work. We need you and we know you will be richly rewarded by your experiences! Please consider making 2019 the year you join the Laguna Education team. Sign-up today to attend an orientation:
---
Become a Laguna Steward!
Join us for a morning of stewardship and camaraderie! All ages and abilities welcome.
---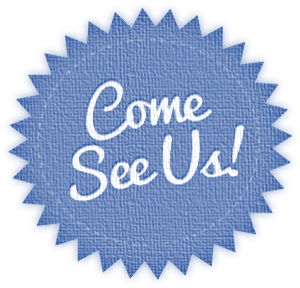 The Laguna Environmental Center is home to our administrative offices, native plant gardens, and Great Blue Heron Hall where we host a new art exhibit every four months. It is a great first stop for anyone looking to learn more about the Laguna de Santa Rosa.
Open Hours
Our office and grounds are open
Monday-Friday 9am-5pm
Location
Corner of Occidental Rd. and Sanford Rd.
900 Sanford Road, Santa Rosa, CA 95401