What We Do
Our Mission

The Laguna de Santa Rosa Foundation works to restore and conserve the Laguna de Santa Rosa, and to inspire public appreciation for this Sonoma County Wetland of International Importance.

For 28 years, the Laguna Foundation has been the voice for Sonoma County's most spectacular land and water asset - The Laguna de Santa Rosa.
Working closely with our partners and collaborators on conservation, restoration and education programs, we focus our efforts to:
Collaborate with landowners, government agencies, businesses and the agricultural community to improve water quality and groundwater resources for all.
Protect threatened and endangered plants and animals by restoring habitat.
Attract ground-breaking scientific research to the Laguna watershed.
Bring together technical experts, land managers and policymakers to create effective climate adaptation strategies that preserve natural resources, biodiversity, and ecosystem services.
Remove invasive species including water primrose, pepperweed, Harding grass and pennyroyal.
Educate and inspire people of all ages to appreciate the Laguna through school programs, workshops, and volunteer opportunities.
What's New
A Benefit for the Laguna de Santa Rosa Foundation!
Sun, September 24, 2017
3:00 PM – 6:00 PM
Enjoy the amazing bounty of our spectacular Laguna: fine wine and champagne, unique brews, and delicious edibles from our local farms and restaurants. Come enjoy interactive outdoor activities to learn more about the spectacular Laguna. Plus, enjoy a live auction featuring wild adventures. Help support our goal to create a healthy, thriving and beautiful Laguna for all. See you at the event! Click here for more event details.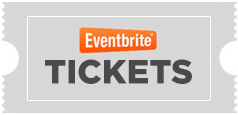 __ __ __ __ __ __ __ __ __ __ __
Laguna Stewards Workday!
Saturday, Oct. 14, 9am–Noon
Grab some gloves and a bucket and pick up trash along the Laguna. Help us clean up the Laguna Wetlands Preserve before the rain starts falling and washes trash into our waterways and ocean! More details here.
__ __ __ __ __ __ __ __ __ __ __
Laguna In the News
July 2017
KRCB Radio
Don't Believe Their Bad Press: Badgers Are a Welcome, 'Awesome' Visitor, Says Naturalist
May 2017
Sonoma West Times and News
Mountain Lion Spotted in Laguna
April 2017
Sonoma West Times and News
Water Agency Grant to Laguna Foundation for Zimpher Creek Restoration Project
Education Program
Check Out Our Events
Join us for fun indoor and outdoor learning adventures. New walks, talks & classes added often!
Full schedule here.
Coming soon: