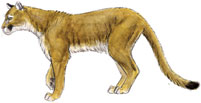 Mountain Lion • Felis concolor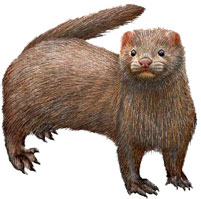 American Mink • Neovision vision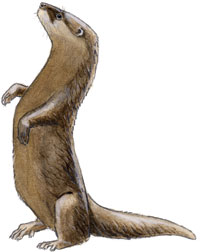 N. A. River Otter • Lutra canadensis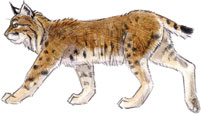 Bobcat • Lynx rufus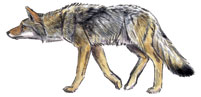 Coyote • Canis latrans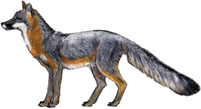 Grey Fox • Urocyon cineroargenteus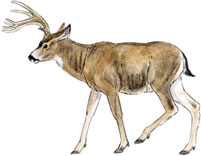 Black Tailed Deer •
Odocoileus hemionus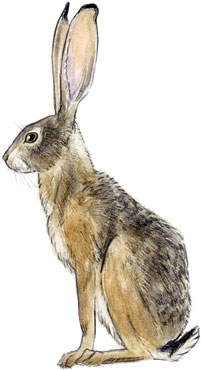 Black-Tailed Jack Rabbit •
Lepus californicus

Mink drawing by M/Y/D/S Animal Graphics.
All other images drawn by John Muir Laws.
Become a Member!
We rely on the support of the Laguna community in many ways but none are more important than through our membership program. Without you, we could not continue our work to restore, conserve, and educate future generations about the importance of the Laguna. Many of our programs need continuous support in order to sustain their positive impact.
Together, we can be proud to call our home Sonoma County's Wetland of International Importance and to be a part of the global environmental treaty established for the wise care of wetlands by the Ramsar Commission (2011.)
Please join us by becoming a member today and show your support all year!

Whatever level of membership you can contribute, is greatly appreciated. As an acknowledgement for your support, all members at any level will receive the following benefits:
A subscription to our newsletter Meanderings which will keep you up to date on the Foundation's progress and announcements.
Enrollment in the Laguna Foundation monthly e-news announcing events, celebrations, and volunteer opportunities.
A Laguna Membership window decal to show your support.
You will also be an active participant and supporter of the Laguna de Santa Rosa Foundation, an environmental organization dedicated to restoration, conservation, and education within the 254 square mile watershed of the Laguna de Santa Rosa.

NOTE: When you click the button above, a secure Network for Good payment page will come up. You can use any major credit card for your donation payment. If you prefer to send a donation by check, please mail it to our address listed below- thanks!