Fun was had by all
who attended!

We hope you will
join us next year!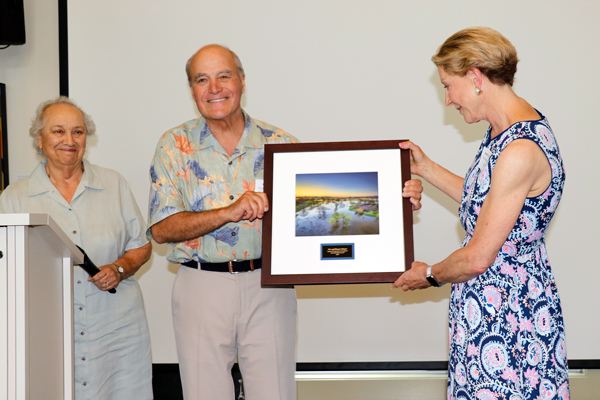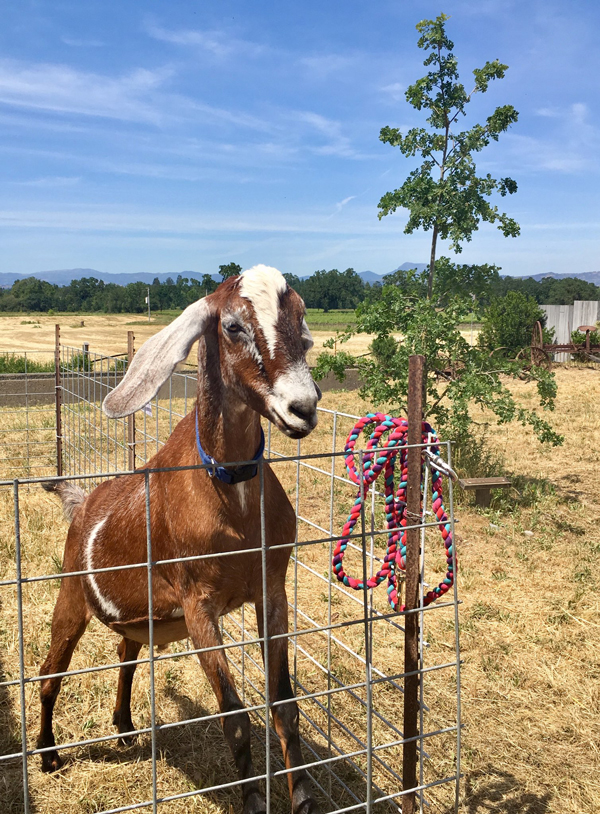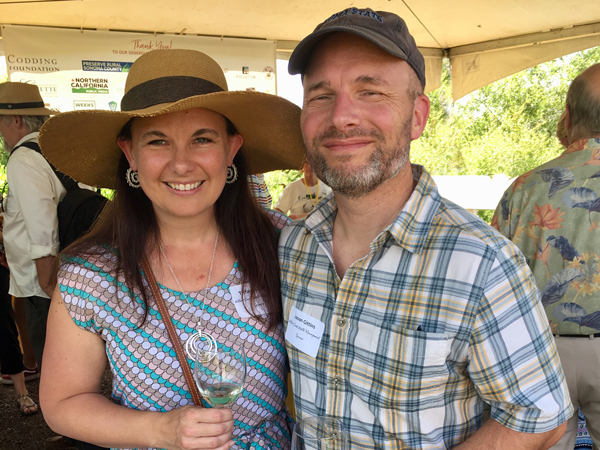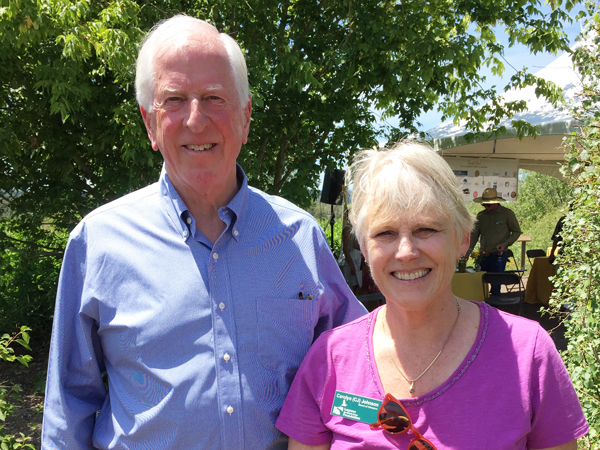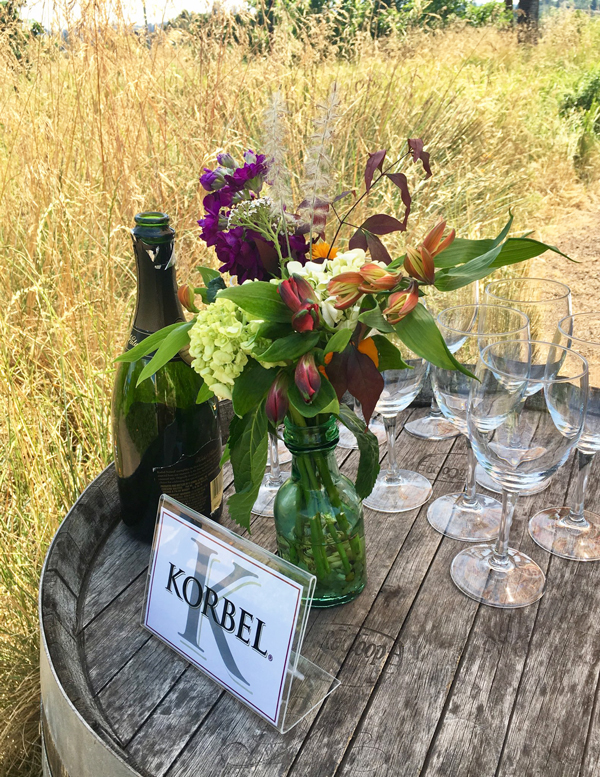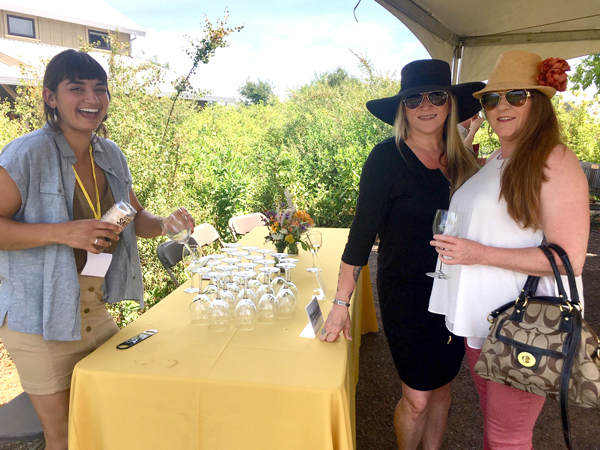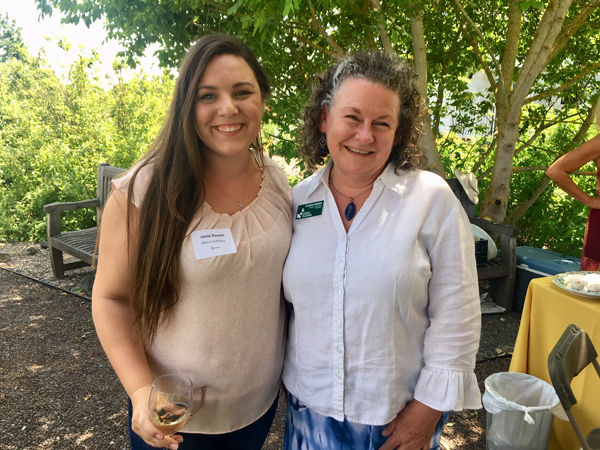 Wings, Wine & Wetlands
A benefit for the Laguna de Santa

Rosa

Foundation
June 9th proved to be - so far- the hottest day in 2019 but it made Wings, Wine & Wetlands even more glorious. The grounds were bursting with color and the beer flowed and was enjoyed by all. This year's event celebrated the Laguna Foundation's 30th anniversary and focused on our wide-ranging conservation and education programs throughout the watershed.
The highlight of the event was Gaye LeBaron's presentation of the Watershed Hero Award to Karen and Vic Trione for their generous and continuous support of the Laguna Foundation over many years.
We wish to express our heartfelt appreciation to our event sponsors, exhibitors, wine and beer partners, food purveyors, volunteers, buy-ins collaborators, wine pull and raffle prize sponsors, and our generous supporters. Guests were treated to Hog Island Oysters, catered appetizers by A La Heart Catering, fine wines and local brews, delicious cheeses, delectable desserts and warm kisses from Picasso, our conservation grazing goat.
We especially want to thank everyone who donated to this year's Fund-A-Need Paddle Raise - the Camp Tule Scholarship Fund. This nature based day camp connects children to their environment through exploration and creativity. Proceeds will support essential scholarships for families in need, provide jobs to teens to enhance their leadership skills and raise the next generation of Laguna stewards.
Thank You To Our Generous Sponsors
Bald Eagle
Linda Fraley & John Geren Nichols
Fox
Tara Rudman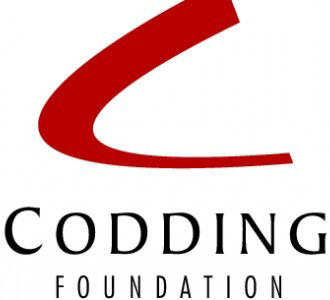 Bobcat

Susie Albrecht & Jim O'Neil
Terry & Joanne Dale
Barbara & Michael Shepherd
Anonymous
Richard & Wendy Evans
Heidi Stewart & John Weinstein
David and Maxine Clark
Family Fund
Rod & Trudy Jamieson
Carolyn Johnson & Rick Theis
Harry & Dee Richardson
Osprey

Harold Appleton
Dot Janson
Catherine Sharp
Janine & Medeline Barnes
Suzanne Knecht
Dr. Dianne Smith
Anne Chadwick
Nell Kneibler
Stein Family Philanthropic Fund
Bill & Joyce Cox
Minervini-Zick, Glenn & Franny
Raini Sugg & Steve Vallarino
Nick & Michelle Dunlop
Pat & Tim Preston
Peggy Tourje & Jane Krensky
The Heck Foundation
Jan Randall & Bruce MacEvoy
Yvette Vloeberghs
Paul & Pat Schoch
Food & Beverage Partners